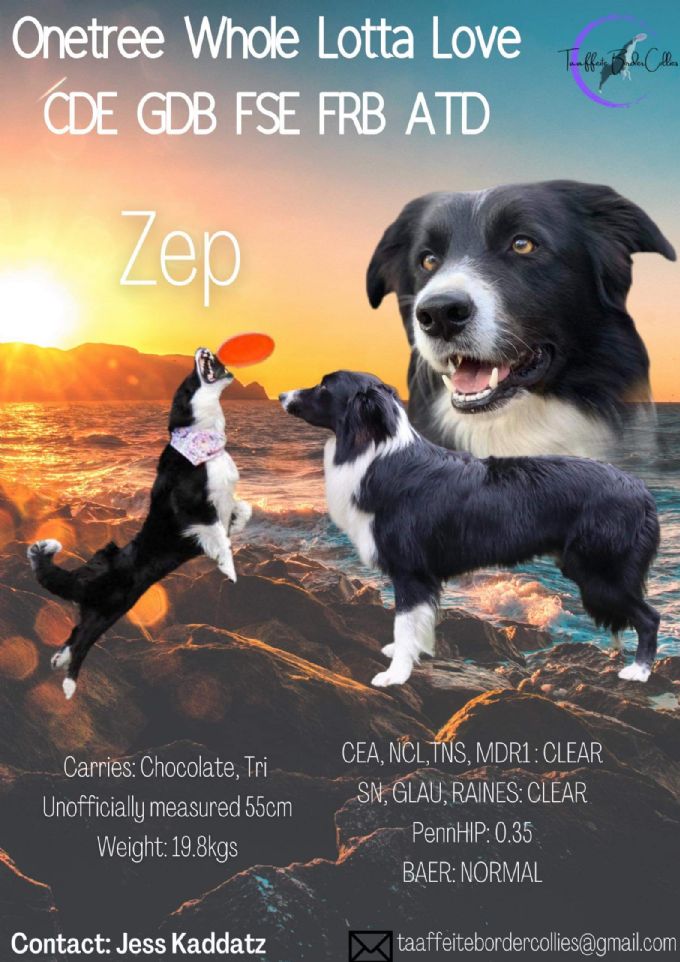 Welcome to Taaffeite Border Collies (pronounced "Taff - Fight" ) became a registered ANKC prefix in 2014.
Named after a rare gemstone, chosen to reflect how we felt about our dogs and puppies, "rare, unique and beautiful".
After years of Veterinary Nursing, various dog sports and less than perfect experiences with breeders, we decided we wanted to do more for the amazing breed which we are so passionate about. So we gained our approval and membership as ANKC registered breeders.
Since then, we have prided ourselves on keeping all our dogs up to date with the latest genetic testing/ healthy screening. Through work, specialists, various dog sports clubs and mentors, we stay up to date with the latest studies and methods for successfully training, raising and caring for our beautiful dogs and puppies.
Located in the idilic Samford Valley, our "breeding" and ex breeding dogs are our family, they live inside and around our house and have full access to our 4 acre property, their own dam, 3 rescue cats (Penelope Ursula, Theodore Emsbry and Sharon Eliza) and Jess' childhood horse, Monte.
Jess trains and plays with the dogs everyday, we compete regularly in canine frisbee and tricks, but have previously trained in agility, obedience, flyball and lure coursing.
We are passionate about providing new family members to people, even though we wish we could keep them all. Each dog is unique and we pride ourselves on matching puppies to their most suitable home.

Taaffeite Dogs have gone on to compete in agility, herding, canine disc, obedience, trick training, detection and assistance work. Plus, many are loving and loyal pets.

If for whatever reason, it's not working out (no matter what age!) we will ALWAYS take our puppies/ dogs back. Taaffeite dogs will NOT end up in shelter environments, be passed around (or worse).
To be part of the #teamtaaffeite family, please like our Facebook page, "Taaffeite Borders", here is where we post about expected litters. We'll only start a waitlist once we have confirmed a litter via ultrasound. Once we announce a litter on our Facebook page, our questionnaire and interview process will open. Small deposits will be taken - 100% refundable if we cannot provide what we've promised you.
We are still happy to email with people about our dogs, plans, any special requests etc. Anyone that's contacted us prior to a litter being announced, will get preference once we do start a waitlist. (but they will need to email us again to let me know they're still interested, we don't have time to chase every single inquiry up).
Our email is [email protected]
Enjoy virtually meeting our dogs, they definitely look forward to meeting you! 🐾
Many thanks and tail wags,
Jess, George and the Taaffeite Crew
35241 Visitors