Puppies
Sub-links for this page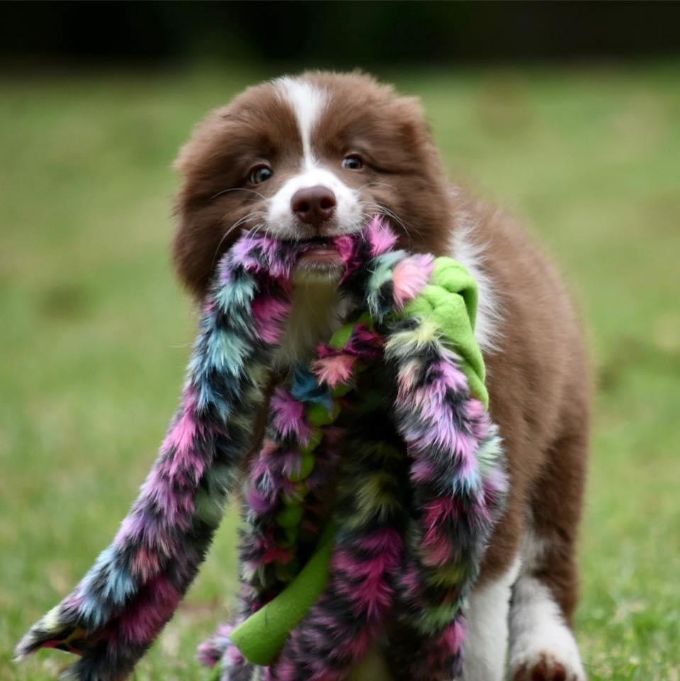 Our puppy prices start at $3600 on the limited register and ALL include the following:
* Taaffeite friends/family/ repeat buyer discount
* prices change depending on costs to me, not colour/ sex etc. Each individual litter has its own set price. All are raised with the utmost love and care and are given the best start to life.
- Raised in our home, by an experienced dog trainer using the latest science based, fear free methods.
- Intestinal worming 2, 4 , 6 , 8 and 10 weeks
- Flea and tick prevention (up to 12 weeks)
- First vaccination
- Microchip
- Collar, Lead, Bandana
- Toys
- WAG treats
- Royal Canin medium puppy and prime 100
- Shampoo and conditioner
- Chew Stop
- Hero Disc Frisbee
- Blanket with their mums scent to ease transition into their new home
- Copies of parents DNA testing as well as Glaucoma, SN, Raines, and PennHip testing
- Pedigree Registered papers with DogsQLD (ANKC)
- Individual DNA test on that
pup (proof of parentage)
- Basic crate and toilet training
- Extensive socialisation and desensitisation
- Puppy training and raising information pack
- 6 weeks FREE pet insurance
- Lifetime support and guidance if required
Main registered puppies are discussed on a case by case basis, please e-mail me with what you're looking for and your goals as a registered ANKC breeder.